Andhra Pradesh Rural Health Initiative (APRHI)
The Andhra Pradesh Rural Health Initiative (APRHI) is a collaboration between The Byrraju Foundation, the Centre for Chronic Disease Control and the CARE Foundation in India and The George Institute and The University of Queensland in Australia.
The aim of this Collaboration was to design, implement and evaluate affordable and sustainable evidence-based strategies for the improvement of health outcomes in the rural populations of Andhra Pradesh serviced by the Byrraju Foundation's primary healthcare infrastructure. Capacity building was an integral part of the initiative. The project was located in 53 villages in East and West Godavari Districts.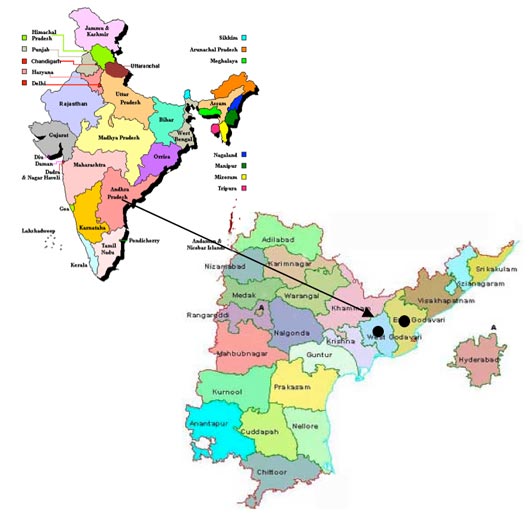 Aims

The APRHI Collaboration aimed to improve health status, prevent and manage non-communicable disease, prevent premature death, and enhance access to health services for the people of rural Andhra Pradesh. The objective was to achieve this through the design, implementation and evaluation of affordable and sustainable interventions that can be incorporated in the existing primary health care infrastructure of rural areas.
Methods

Priority interventions had been proposed based on evidence from the following activities:
Mortality Surveillance System
Disease and risk factor assessment
Rural Andhra Pradesh Cardiovascular Prevention Study (RAPCAPS)
Injury Survey
Results

About 6000 deaths were recorded over four years. The crude death rate was 8.1/1000 over the four year period. The leading causes of death were diseases of circulatory system followed by injury and external causes of mortality. About 7% of adults aged 30 years and above reported from some form of cardiovascular disease with a huge treatment gaps for preventative care. The prevalence of diabetes in this population was 13%. Injury was reported by 6.7% of survey participants.
This project resulted in several publications, including two in "Circulation" and "Journal of the American College of Cardiology".