COVID-19 the catalyst for cross-regional health research collaboration
A unique virtual collaboration has published a supplement in Latin America's leading medical journal, exploring solutions to the common challenge of noncommunicable diseases and injury across Latin America and the Asia-Pacific.
Born during the lockdowns of COVID-19, the project connects researchers from Mexico's Instituto Nacional de Salud Pública (INSP), Peru's CRONICAS Center of Excellence in Chronic Diseases at Universidad Peruana Cayetano Heredia (UPCH) and The George Institute for Global Health in India, China and Australia.
Supported by The George Institute's thought leadership program, researchers have built relationships across regions to address gaps in the sharing of public health knowledge and find ways to strengthen health systems that work in a local context.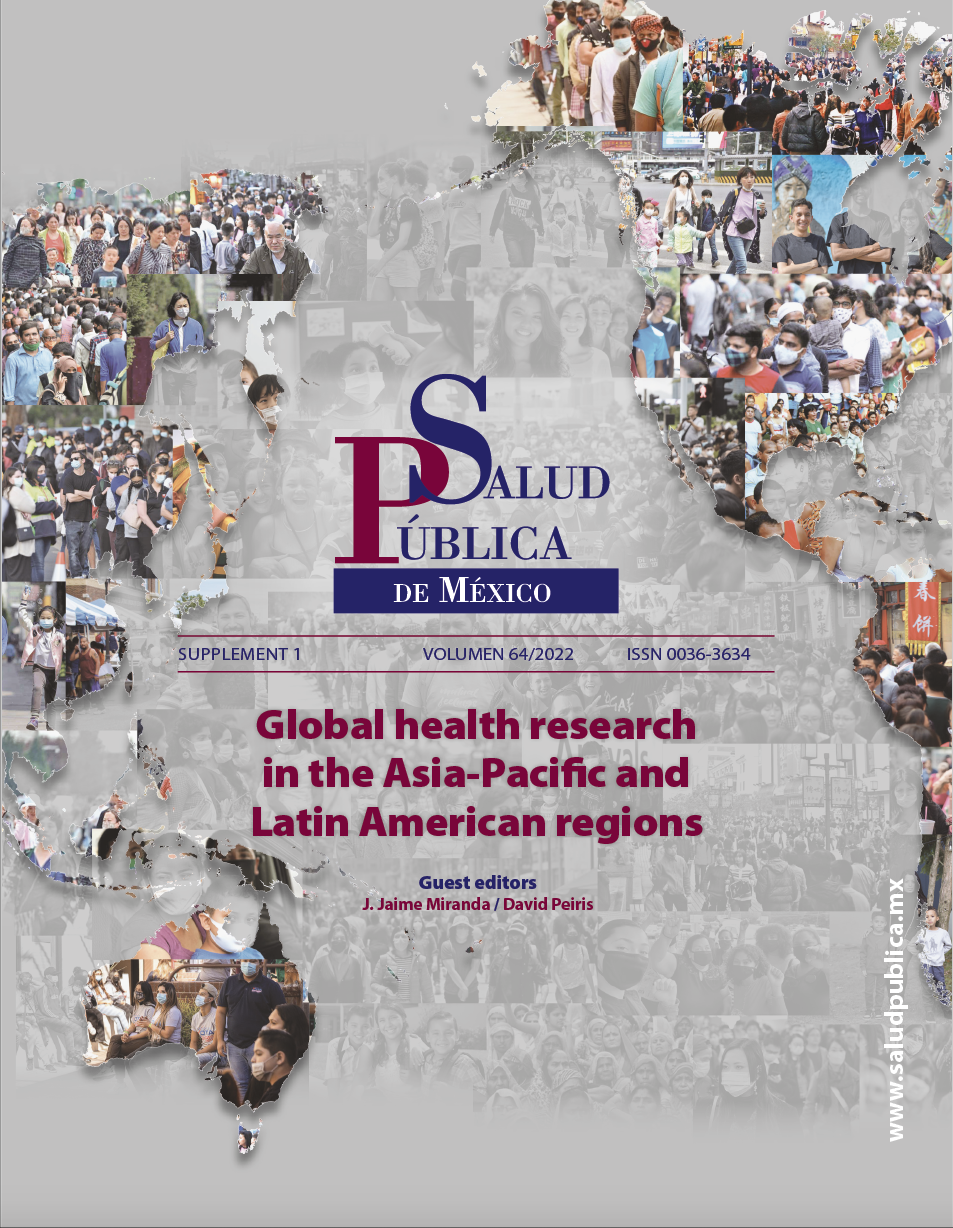 Emerging health challenges for a region in transition
By 2050, Latin America and the Caribbean is predicted to be the third most populous region in the world, after Asia and Africa.
Despite swift action to try and limit the spread of COVID-19, Latin America was declared the epicentre by the World Health Organization (WHO) in May 2020.
But before COVID arrived, the region was already grappling with another silent epidemic.
Gains in life span due to lower infant mortality and better control of infectious diseases have seen chronic diseases become the bigger health challenge.
As in other regions of the world, rates of non-communicable diseases and injuries (NCDIs) are strongly correlated with a country's income status. And within countries, individuals, caregivers and families with the highest levels of socioeconomic hardship are the most affected.
With Latin America's limited health infrastructure, the pandemic has exacerbated already high levels of inequality in the region.
Common problems with common solutions seen through a local lens
Strengthening health systems is key to better management of NCDIs in low- and middle-income countries, but local contexts can vary greatly, even on shared issues.
Despite many differences, countries in the Asia Pacific and Latin American regions have well established bilateral and multilateral partnerships in diplomatic, trade, and economic circles. Embedded in these agreements is a focus on knowledge exchange and shared research agendas. But when it comes to public health, knowledge exchange is still in its infancy.
To investigate common health systems issues from multiple perspectives, the expertise of academics who are based in, and have a deep understanding of, local contexts is needed.
And one upside to the Covid-19 pandemic is that it challenged the view that in-person activities are the only way to establish partnerships.
Bridging gaps in global science communication
A team of George Institute researchers interested in engaging further with Latin American academics with similar interests began reaching out to the region to start a conversation.
They were led by Dr Jaime Miranda, who originally trained as a doctor in Lima, Peru. Jaime moved into research because he wanted to promote Latin America's scientific contributions on a global stage and elevate the 'voice' of all those underserved people he encountered along the way.
He was appointed a Distinguished Fellow at the Institute in 2021. His mission - to serve as an ambassador connecting Latin American researchers with The George Institute, a well-established hub of high-quality science in the world, and to reach and nurture the next generation of researchers.
This dovetailed nicely with the Institute's mission to improve the health of millions of people, particularly those living in disadvantaged circumstances in both rich and poor countries alike.
A unique collection of collaborative work takes shape
Once connections with the region were established, the team developed a Webinar series, Coffee with Latin America, in which panellists share perspectives on global health topics across different regions, with ample time provided for casual conversations.
With a deeper understanding of the region and the identification of priority focus areas, the team identified research "hubs" whose work closely matched The George Institute's Strategy 2025 and sought formal collaboration agreements.
The first joint project has now been launched in the form of a journal supplement.
Salud Pública de México is one of the region's longest-running public health journals and is published by INSP, a leading institution in Latin America.
The supplement is a partnership between INSP, Cronicas, and The George Institute.
With an editorial by another George Institute Distinguished Fellow, Dr Juan A. Rivera, it features academics from across Asia-Pacific and Latin America reflecting on major health system issues in the following areas:
population health (salt substitutes to prevent and tackle hypertension; road safety)
health system strengthening (digital health research, physical rehabilitation)
care delivery for chronic conditions (mental health, stroke and chronic kidney disease)
methodological innovations (use of process evaluation to understand contextual influence of innovations)
The intention was to provide ample room for knowledge exchange amongst partners working in NCDIs, with a particular focus on equity and under-served populations including First Nations peoples.
It is hoped that the supplement will act as a springboard to actively encourage and support the writing and submission of joint proposals and grant submissions by researchers based in Latin America and the Asia Pacific region.
The George Institute's Thought Leadership Program will help support the sustainability of the collaboration with the creation of a pipeline of future leaders through capacity building.
The COVID pandemic has revealed the true meaning of global health: that health has no borders. The supplement shows that high-quality research in global health need have no borders either.